Step 1: Go to your CADS AI homepage and click on the "Learning" menu at the left sidebar of your page.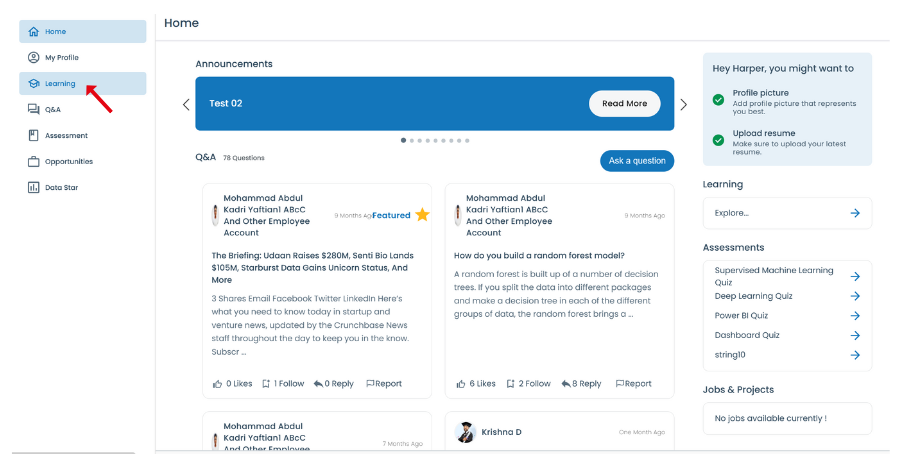 Step 2: Choose your "Data professional" paths.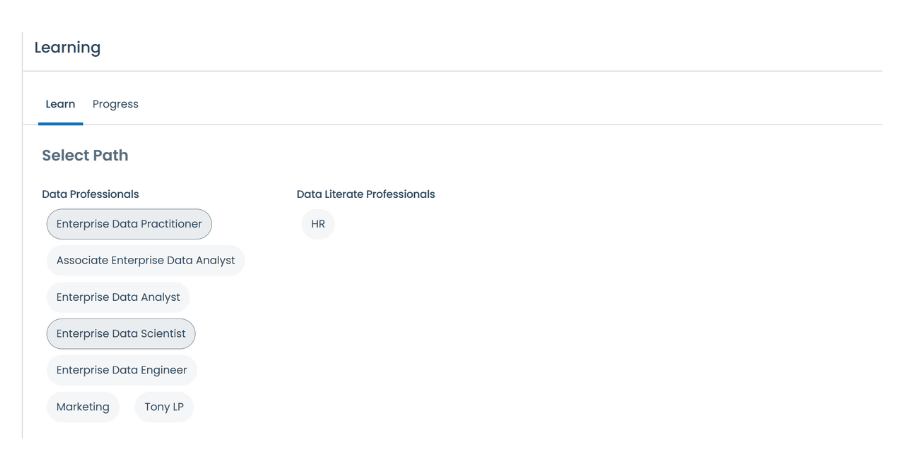 Step 3: Go to the "Add the skills you want to learn" section and click on "Add skills". Select any skills and then click on submit.
Step 4: Go to the 'Learn' section. Click on any learning path or module to see related courses. Click on "View more" on any learning module.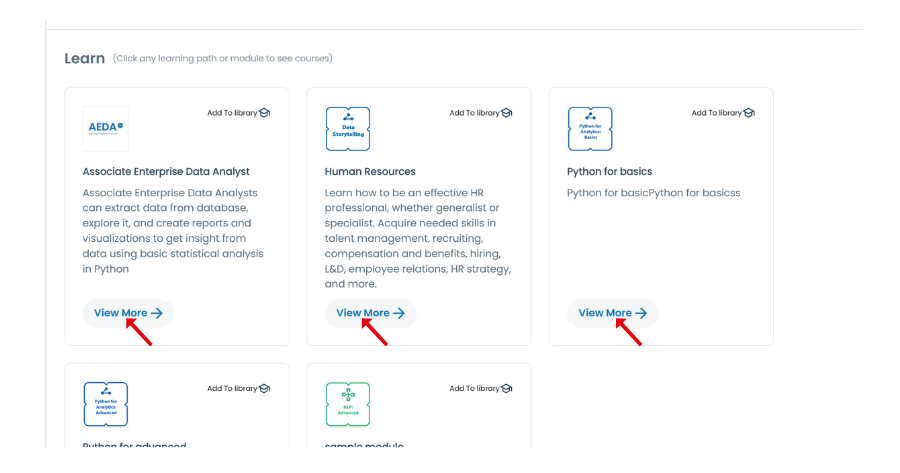 Step 5: Click on any course modules or learning paths you want to learn. For example here: Python for basic.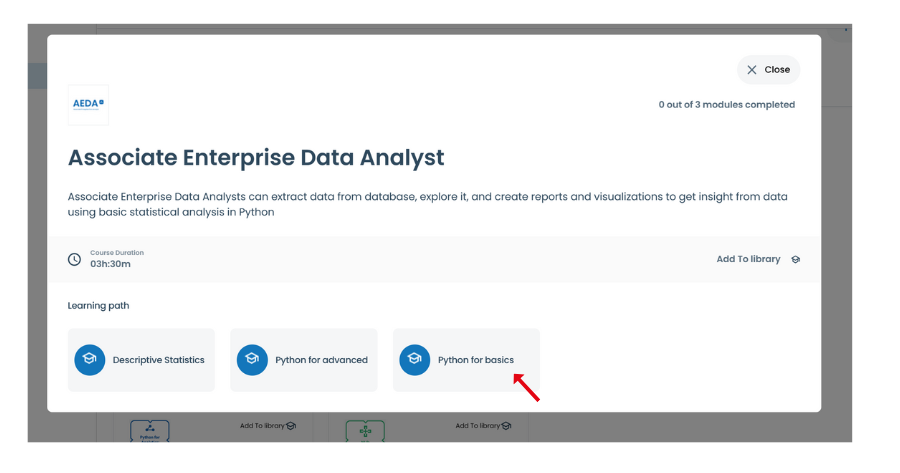 Step 6: Click on the "View course" of the courses that are suggested for you to learn.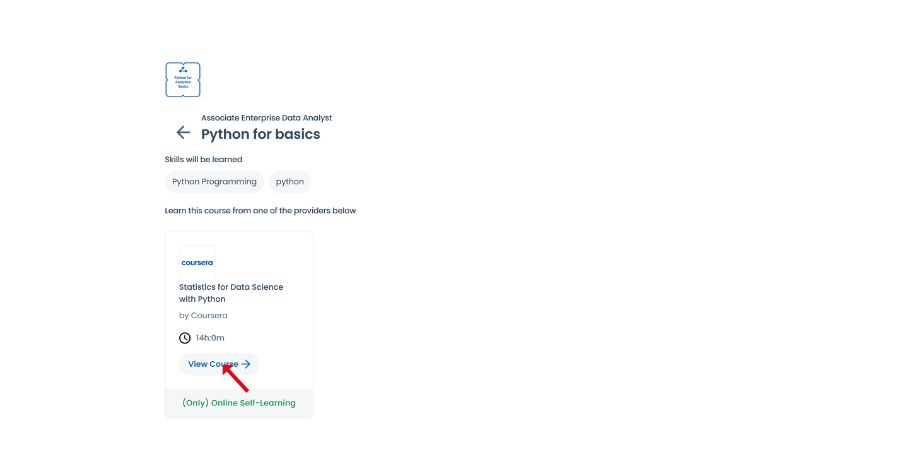 Step 7: Click on "Get started".