"By 2023, Digital strategies will have data literacy as an explicit driver of business value"
— Gartner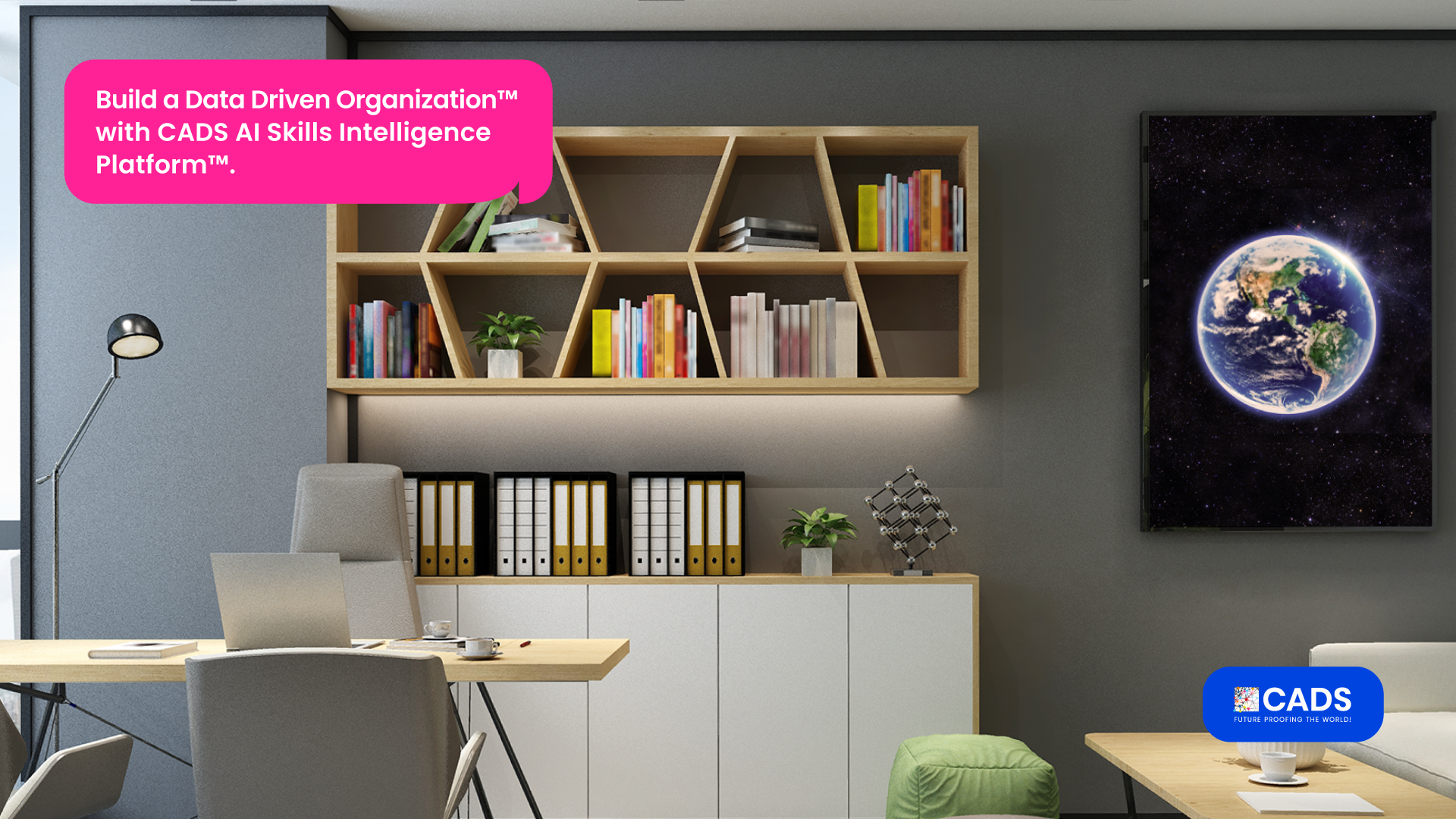 From analytically impaired to data-driven organization within 3 years.
Trusted by Fortune 500 companies, Global Oil & Gas companies, ASEAN Banks, and Government Linked Companies.
Drive Business Impact
Digital Business Transformation activities have boomed over the years and accelerated even further with the recent pandemic.
To become a Digital Business, your organization needs to be Data Driven and committed to gathering data concerning all aspects of the business. And to be Data Driven, you need to enable employees at every level to use the right data at the right time to foster conclusive decision-making that would become your competitive advantage.
You need a data literate, future-ready workforce to drive business impact.
Our AI-powered Skills Intelligence Platform™ enables you to:
Align expectations of leaders and workforce. Identify blockages & interventions to become a fully matured data-driven organization.
Know precisely where to invest in your workforce and understand what skills you will need to become data driven.
Build a Data Literate Workforce and Automate Data Driven Transformation initiatives within your organization.
Testimonials
Hear it from our clients about our Data Driven Organization™ engagement and Data Literacy programs.
The original intent of the program is to increase the efficiency of the team in delivering daily tasks. Pre-training and post-training assessments showed the incremental growth of the analytics knowledge of the students upon undergoing 45 days of learning within 7 months
Fortune 500 Company
"The program helps reduce dependency on vendor for low risk tasks within shorter time and the participants are able to introduce automation in their daily task, which substantially reduce manual work and time required to complete task!"
Global Oil & Gas Company
Where are you in the journey to become a data-driven organization?
Find out the data-driven strategy pillars you need to get to where you want to be.
Matured Data-Driven Organizations are like elephants – they are strong, huge, and powerful, and make an impact wherever they are.
Where does your organization stand in the Data-Driven Maturity Level?
While digital leadership, culture, and upskilling are definitely required to enact change and growth within your organization, these can never truly take off if the executive backbone of your company isn't committed to the transformation journey.
Accelerate Future-Ready Workforce to drive Business Impact with CADS AI Skills Intelligence Platform™.
Data Driven Maturity & Alignment
Optimize Investment with Visibility & Clarity to Accelerate Digital Transformation.
Understand where the company is struggling while transitioning to become a digital business.
The CADS AI Skills Intelligence Platform™ enables you to gain visibility & clarity on where to start your data-driven journey, direction, and approach with a sporadic understanding of strategic priorities and where your investments should be placed.
Gain clarity of the exact interventions required to Mitigate Risks.
The CADS AI Skills Intelligence Platform™ enables you to understand the alignment gap between the leaders and workforce, and align the expectations to become a fully-matured data-driven organization faster.
Identify blockages and gain clarity of the exact interventions required to mitigate risks and close the gap in strategy, analytics, data, technology, organization and talent dimensions.
Talent Management
Gain visibility of existing data literacy skills of the workforce and the skills gap to close.
The need to understand how insight can be derived from data through analytics is foundational to how every employee engages in a modern digital business.
The CADS AI Skills Intelligence Platform™ enables you to see your workforce for how they are:
Map skills inventory of the workforce across divisions, departments and levels
Identify skills required to sustain digital transformation
Pinpoint existing skills gap to close in the workforce
Monitor progress on skills gap closing
Talent Mobility
Mobilize Internal Talent and improve employee experience.
Help employees discover their next position internally to demonstrate the skill back to solve business problems, or discover the skill gap they need to fill before the next move is possible.
Get automatic recommendation on matching talent with verified data literacy skills fit for the required role.
Progress forward into the future.
Data-Driven Organization™
Ensure organizational alignment with a top-line strategy approach that is aligned to overcome silos, inertia, and resistance. The DDO framework's six pillars allow organizations to perform in sync, evolving from stagnancy to eventually data-driven maturity. This multi-faceted approach will pave the way for increased market valuation, revenue generation, and sustainable growth amidst disruption.
Workforce Augmented Strategy
Identify diversely-skilled data professionals to achieve the vision and growth of organizations by strategically assessing current and future talent needs for on-demand access to the best-fit talent. With a sustainable AI-based talent pipeline in place, organizations can execute mission-critical projects with minimal disruption, elevate the quality of hires, and reduce adaptation anxiety.
Data Literacy Transformation
Embark on a lifelong futureproofing journey with training and programs to cultivate an agile talent market. The learning paths comprises data science, data analytics, and data engineering, all of which are the most sought-after skills in the market. Instill a culture and mindset that values continuous learning to become more self-reliant and confident with the data used for actionable business insights.