State Of InsurTech, FinTech & P2P Insurance In Malaysia And Beyond
Big Data and Artificial Intelligence (AI) is here and will never go away.
The insurance and financial services industry has grown rapidly over the past 10 years. Especially now with COVID-19 intervening in the world's economy, new technologies such as data analytics and artificial intelligence in InsurTech, FinTech, and P2P Insurance companies will get more involved to help leaders work faster and smarter, as well as to manage complications arising in insurance companies at the current economic situation.
As it is becoming an AI-driven world, insurers must compete in this fast-changing environment. They should focus on expanding their artificial intelligence technical capabilities and knowledge in data science by building a data-driven business decision-making culture, evolving the insurance workforce and agency network to become more data-driven.
Why data analytics and artificial intelligence are getting emphasized in the insurance industry?
Improve customer experience and satisfaction
Insurance companies can view and analyze the trends of consumers' needs based on searches on websites, social media, and search engines. Advanced cognitive capabilities in artificial intelligence enable insurers to understand, sense, learn and act more naturally by using automated chatbots to communicate with consumers. These can produce prescriptive insights for companies that will improve customer satisfaction.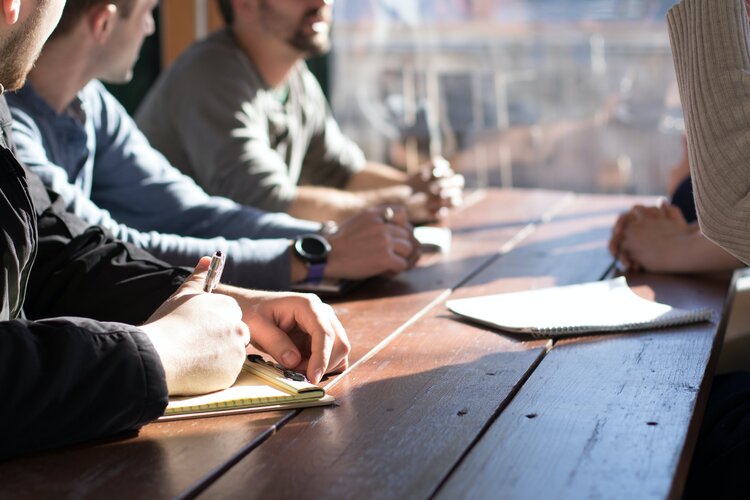 Drive business growth
Developing a business for a better future will need fast and effective decision-making processes; data analytics can provide companies a predictive analysis of their data to drive their decision-making.
Prevent fraud
Data analytics can overcome this problem by bringing about predictive analysis. Fraudulent cases that had occurred will be shown in the insurance company's data trends and can be traced back if repeated; potential customers of committing such acts will be identified.
Streamlining operations and optimized business activities
Data analytics will assess customer feedback, consumer's reactions to different promotions and sale techniques, products' selling rates, giving organizations input on which areas should be improved on or maintained, the efficiency of the workplace will increase.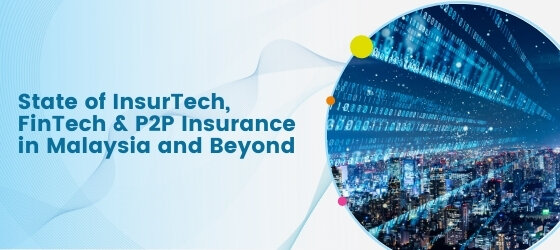 Below are a few data-driven organizations in the insurance industry that utilizes advanced technologies to grow their businesses.

Fintech
What is fintech?
FinTech, short for Financial Technology, is used by organizations to apply technology into financial institutions such as financial planners, banks, etc. to manage their financial processes and activities. Financial activities include; money transfers, investment management, payment through smartphones, and more. According to Investopedia, FinTech users can be categorized into four branches: 'B2B' for banks, business clients, 'B2C' for smaller businesses, and consumers.
A business that uses data analytics and artificial intelligence would increase the potential customer's accessibility to insurances, create a convenient way of transactions through mobile, and access consumers' information, leading to greater personalized services.
LeapXpert, a Fintech company headquartered in Hong Kong, provides secure and compliant communication tools such as WhatsApp and WeChat to financial institutions. They direct the business-to-consumer (B2C) communication needs that insurance companies would like to include in their organization. Some may worry about information being collected to be used for the wrong reasons; however, LeapXpert ensures full data ownership, meaning data from the conversations will not go missing in any situation. Only essential and necessary information from the exchanges will be gathered by artificial intelligence and analytical programs to give customers a better experience.
Further Disruption will happen when InsurTech and FinTech Converge
As FinTech companies grow, it is not surprising if any of the FinTech companies initiate partnerships with InsurTech companies to offer and cross-sell insurance and financial services to each other's clientele.
This will blur the line between finance services and insurance sectors; thus further disrupt the traditional insurance agency network businesses.
How the entire value chain of the insurance industry will change remains a question mark. Innovative insurance leaders will tap into data analytics to predict and foresee the trends for staying ahead.
Peer-to-peer (P2P) Insurance
Investopedia defined peer-to-peer (P2P) insurance, also known as social insurance, as a 'risk-sharing network'; it is a group of individuals who share their premiums; this overcomes the problems traditional insurers or policyholders may face.
Selecting your insurance pool may be challenging, but individuals may be motivated to start a low-risk outcome pool that would cost less for members in a group by this selection technique. An insurance pool of your selection may be people you trust or you deem to be more responsible, like family members or close friends. Usually, small businesses would benefit from a peer-to-peer insurance model as they have fewer individuals to cover for, making it less complicated.
One company that uses the peer-to-peer structure is MoneySave based in Malaysia. It started back in 2018 and became a peer-to-peer financing platform that prioritizes trade invoice financing. TheEdgeMarkets stated that MoneySave is the first to suggest and produce insured invoice financing notes, offer strategies on risk reduction, and have a minimum of RM5 for investments.
Individuals can also form their own insurance pools within a community with Smallticket, a Korea startup. Unlike traditional insurance where unclaimed funds within the pool are typically burnt, any funds left in the pool when the coverage ends are given back to the group in the form of bonuses or cashback by Smallticket.
For SMEs in Malaysia, Cofundr provides general insurance premium financing with a peer-to-peer financing alternative to ease the financial burden of SMEs while providing protection.
Futureproof Yourself and Your Organization Now
As you are reading this article, startups around the world are using advanced technologies to create more value and disrupt the traditional insurance business models.
Kick-start your journey to advance your knowledge and skills to future-proof yourself and your organization with data science, analytics, and AI technologies.
The Center of Applied Data Science is offering a 10% discount to MII members for any training and development courses for insurance professionals.
Find out more at our website or contact the Malaysia Institute of Insurance for more info.