Data Literacy Skills Doesn't Only Help You Now, It Will Most Likely Help Your Career Indefinitely.
How and why being data literate will get you ahead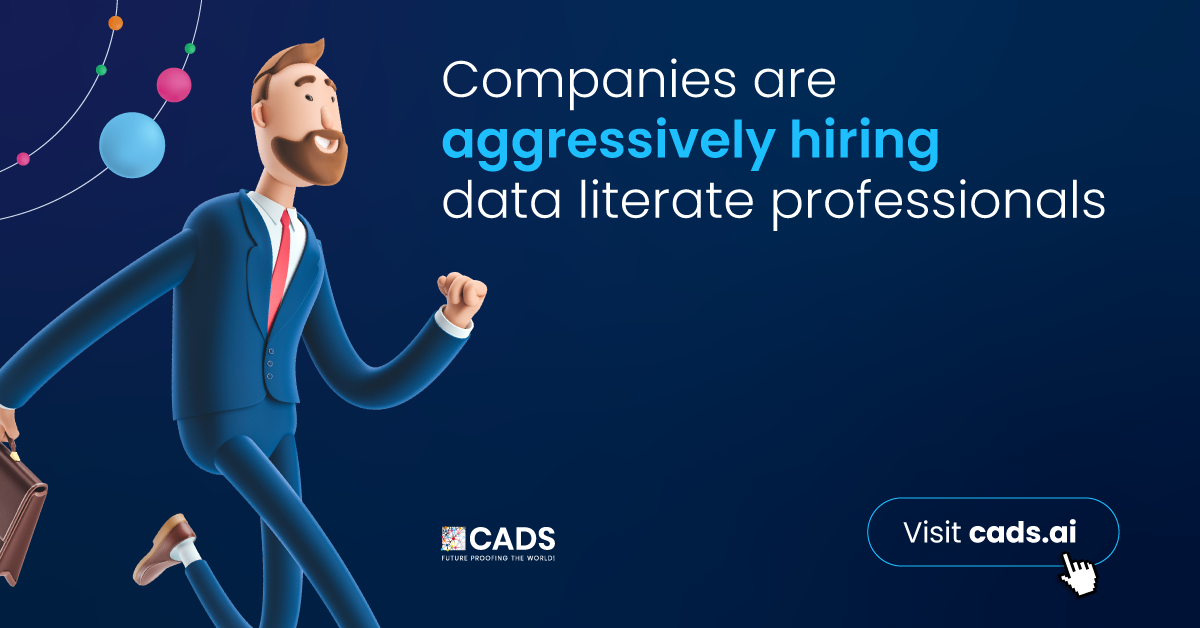 Data literacy skills are the most sought-after skills nowadays, and they will boost your career in decades to come.
It is no longer sufficient to possess job-related skills and smart skills; to remain relevant within the next 10 years, you will need to upskill with data literacy to keep up with, and eventually, get ahead of, the competition.
Klaus Schwab, founder, and executive chairman of the World Economic Forum, said that four technical positions—data analysts and scientists, artificial intelligence specialists, big data specialists, and digital marketing and strategy specialists—will be in demand in the future. You can see it now, though. The demand for these four jobs has been increasing as ever.
Data literacy skills will help you flourish in those four positions. The skill-focused position, on the other hand, will be the future of employment. According to the World Economic Forum's "Future of Jobs Report 2020," 41% of businesses surveyed said that they plan to expand their use of contractors for task-specialized work.
The Center of Applied Data Science (CADS) has been operating for the past eight years to upskill the ASEAN workforce with products that can help you assess your current data literacy skills and upskill you based on that level. Additionally, CADS AI platform will also forge a recommended personalized learning path based on your career profile and aspirations.
What are the 32 data literacy skills you need to learn?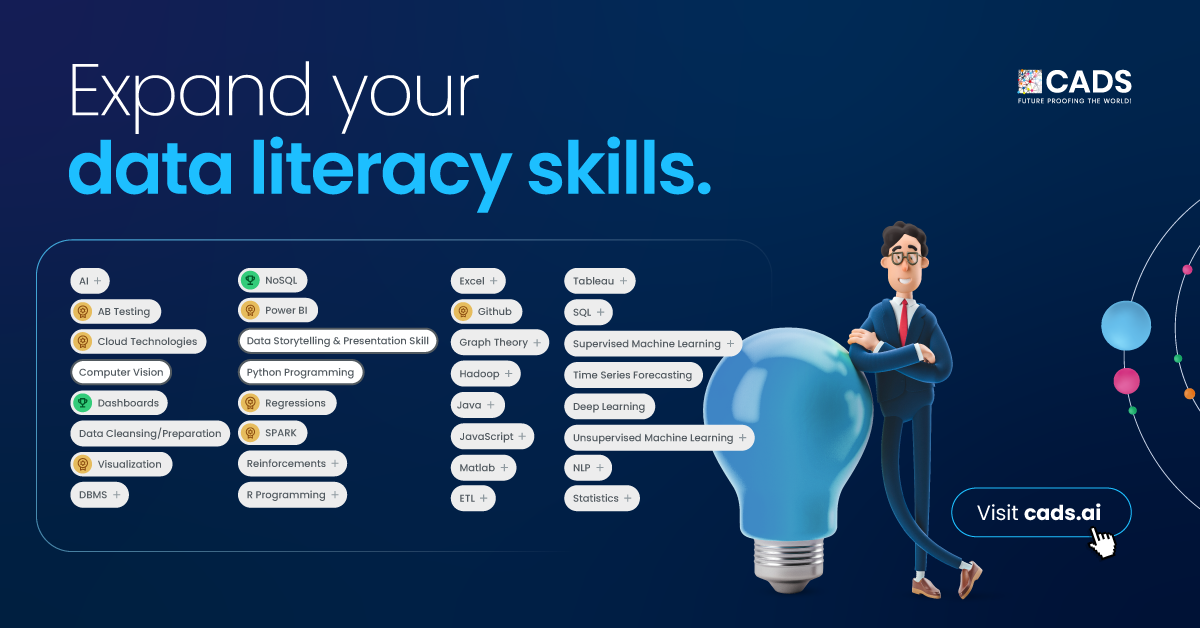 If you are not up-to-date on the latest industry trends, then your career could be at risk! Assessing your skills will be the initial step to upskilling yourself to face the ever-evolving tech landscape. It works for the top five of Silicon Valley, and it can for you too.
Join the ranks of data literate professionals with free courses on CADS AI Skills IntelligenceTM Platform. Create your profile and get access to over 50 data literacy courses from CADS, LinkedIn, Coursera, or other MOOC providers for your career development—all tailored specifically towards you under one roof (and in just seconds!).
No more worry about your next data-hungry tasks. After accessing your current skill level; the MAX AI assistant on the platform can tailor lessons based on what skills are most relevant right now for you.
Visit cads.ai now to get started.