Is there a smarter way of hiring?
Employing Top Data Literate Talents Doesn't Have to be Challenging
In the world of digital transformation, data is much more valuable than gold. It is powerful to describe, solve, and anticipate business problems effectively. Hence, it builds a new set of hiring standards for the workforce.
Digital Transformation necessitates a data-literate workforce that has learned and is familiar with data, analytics, and AI (Artificial Intelligence) to optimize tech infrastructure in creating new or modifying existing business processes, cultures, and client experiences.
No, hiring a few data professionals to drive a data-first culture is not the answer. It will instead create a dependency culture where the entire company depends on those few experts to even process simple data.
Instead, companies need to focus on upskilling and reskilling their existing employees, which is one of the key factors in ensuring the success of the digital transformation. The existing employees need to be able to read, utilize, and interpret data to empower their work.
Effective hiring is the key to successful digital transformation.
Whilst HR (Human Resources) and managers need to appreciate both factors in the success of a project, it is also important to establish boundaries to achieve what for a certain project.
Hiring effectively means onboarding new joiners using a strategy that can cut costs in the long run. A recent study reveals that onboarding new mid-range positions can cost up to 20% more annually, and 213% more for highly educated executive positions. (Source: Linkedin)
The long-term strategy here is upskilling your talents, as it will be key to the success of a company's digital transformation initiatives. In other words, you analyze past trends and streamline the hiring process by understanding the workforce's needs versus your business strength. You can verify your current pool of talents for their skills and expertise and upskill them accordingly.
You need to first align your C-level's expectations and aspirations for digital transformation, and then try to get the same from your employees. Based on CADS' previous experience, the misalignments are wide due to the skills gap.
Collaborate with your C-level to first build a realistic target and then strategize learning pathways to upskill your employees to bridge that skills gap, whether it is by reskilling or upskilling.
CADS AI can precisely recommend the types of courses needed basing on an employee's skills, capabilities, and roles in a company. Every employee will be required to pass skill test assessments, as they will declare their skills on the platform. Their skills will then be marked by a passing score, which will enable CADS AI Skills Intelligence Platform to match specific courses to them.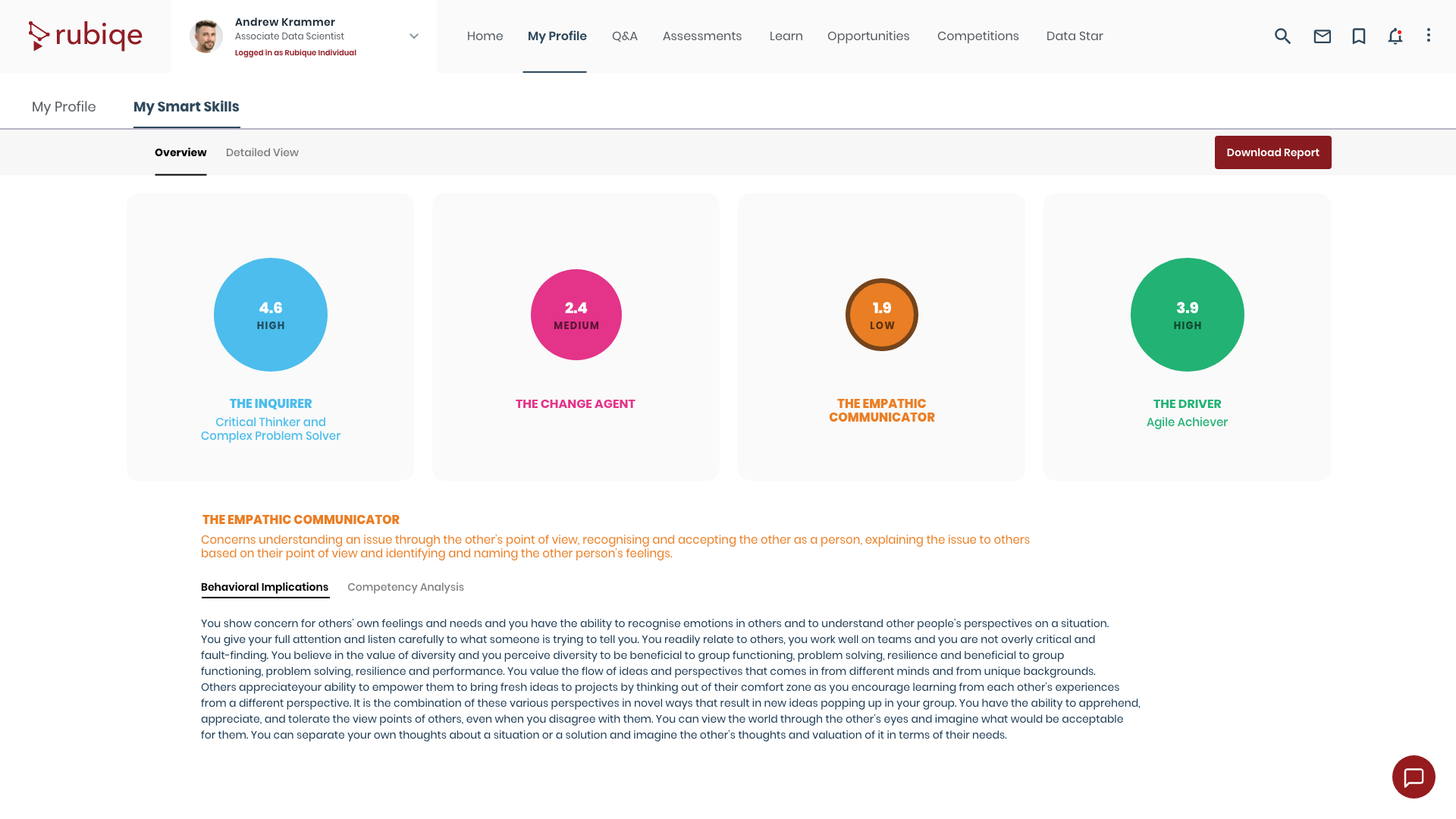 It can identify smart skills to suit the roles and responsibilities. Based on the roles and level of leadership, Smart Skills can assess your talents and soft skills so they can optimize work performance.
Other than that, your talents will also be able to utilize CADS AI Skills Intelligence Platform continuous learning program for skills development. The company's partnership with LinkedIn, Coursera, and AI Singapore will enable free courses for your employees to upskill themselves in other skills too.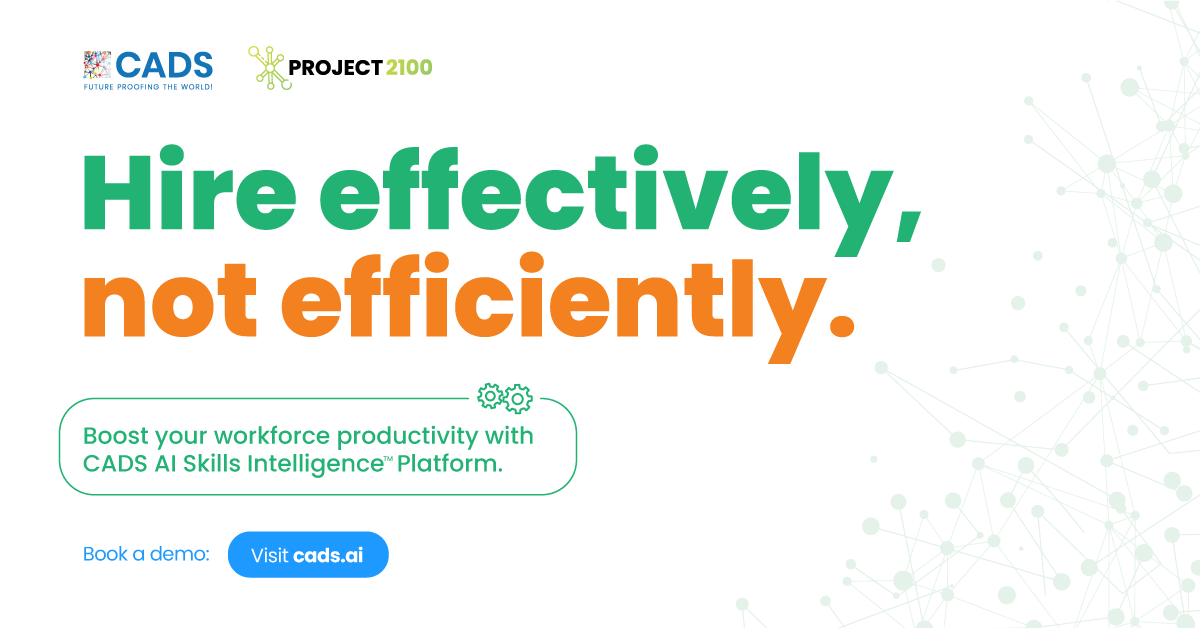 Do you still require more data literate employees?
To hire data-literate talents effectively, CADS AI Skills Intelligence Platform helps HR managers like you to verify your prospective talents' skills and expertise. List the skills you are searching for, and the system will match you with the best talent. This way, you get validated talent before onboarding them into the company.
Other than that, the CADS AI Skills Intelligence Platform helps organizations to build a skills inventory. HR teams identify which skills the company is currently most equipped with, broken down by employees' capabilities. The data in the inventory assists HR in evaluating skill strength and identifying who needs training, and these are the month's high-performing talents.
If you are keen to develop a smart, AI-powered, and data-driven workforce, book a demo with CADS consultants to identify how the CADS AI Skills Intelligence Platform can help you achieve your goals.