Stand out in a crowd with 1 type of skill
How you can become the candidate employers are looking for with data literacy skills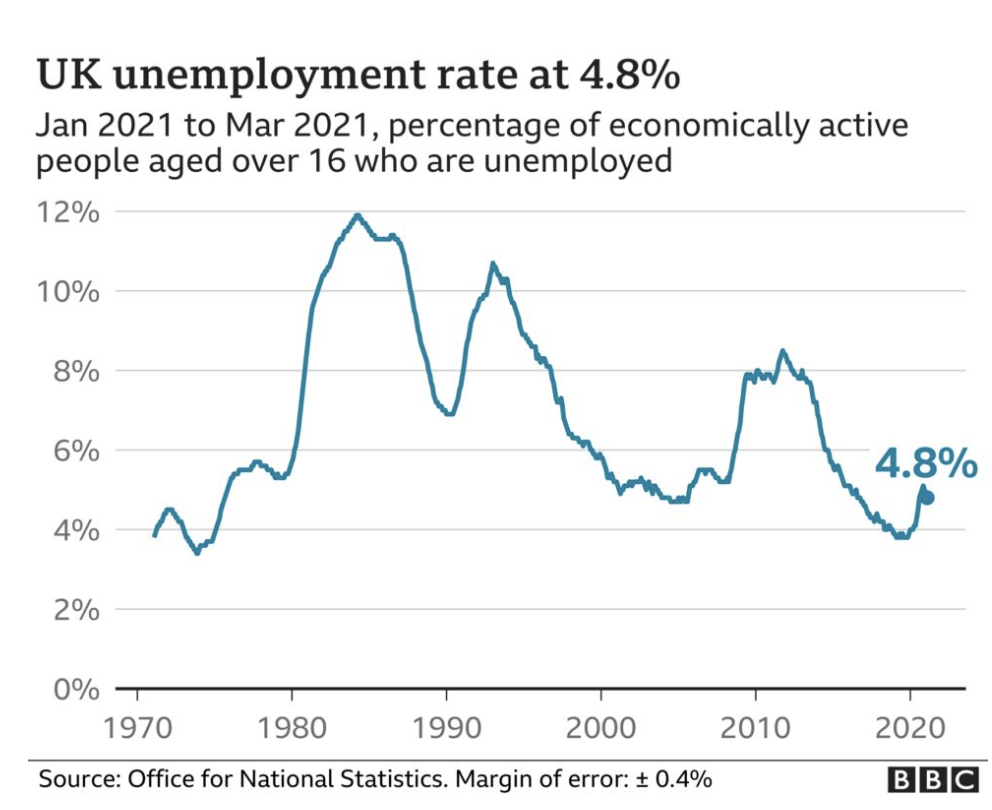 Employers are hiring globally, yet thousands of job vacancies remain unfilled. One in 20 people who want a job can't find one, according to BBC News. This is especially true in developed economies such as the US, where certain industries such as food and beverage are facing labor shortages.
The international labour office has reported that more than one in six young people worldwide has stopped working since the start of Covid-19, while most others saw their hours cut by almost a quarter. In Southeast Asia alone unemployment rates are spiking to unprecedented levels due largely to this devastating pandemic which is impacting economies differently across nations within the region. (Source: Asia Times)
It's no different in Malaysia! While it is heartening to know that large companies are indeed hiring, the fact that many sponsored job ads keep popping up again and again on sites such as LinkedIn is pretty telling. Companies are finding it a challenge to recruit the talent they need.
A survey by LinkedIn earlier this year identified the top 15 companies in Malaysia that continued to hire despite the economic and business challenges brought about by the Covid-19 pandemic. As of early May 2021, according to GKK Consultants Sdn Bhd (GKK), the LinkedIn survey showed more than 45,000 jobs were available in the country.
If you are a young job seeker who has been unable to secure your dream job (or any decent job, for the matter), you may be wondering why you keep getting rejected, again and again. It might be time to look at things from the employer's perspective. It is possible that you may not possess the skill set the employers of today want and need.
You are not alone in this, either; other job seekers are likely in the same situation.

One of the skill sets lacking in the majority of today's job seekers is data literacy.
According to a 2020 study by Qlik and Accenture titled The Human Impact of Data Literacy, a mere 21% of the global workforce are fully confident in their ability to comprehend and work with data.
You may be part of the remaining 79% that are not quite as data literate as employers expect them to be. The Qlik-Accenture report also found that employees who identify as data literate were at least 50% more likely than data novices to say they feel empowered to make better decisions and trusted to make better decisions.
Clearly, enhancing your data literacy skills has its advantages when you're job hunting, and also when you're in a job and looking to move up the corporate ladder. Not only will you feel empowered with the data skills that you have gained to be able to produce the insights needed for better business decisions, but you will also be seen as a more marketable job candidate in the event you need to look for another job.
Becoming in-demand with data literacy skills
Now that you know what you have to do to become more marketable, the next crucial step is equipping yourself with the data literacy skills to get you there. At The Center of Applied Data Science, we helped envision and design Project 2100, an initiative to create an ecosystem of data-literate talents and communities.
We recognize that the job losses among youth brought about by the recent pandemic have been significant in the ASEAN region and with this initiative, we are calling upon the younger generation in ASEAN to challenge and upskill themselves to become future-ready. With Project 2100, we aim to equip ASEAN youths with the relevant digitization skills essential required by the organizations of today.
To this end, we have partnered with government bodies, universities, enterprises, fund providers, and online learning providers to bring this initiative to fruition. Our learning and development partners include renowned names such as LinkedIn, Coursera, and AI Singapore.
So, if you're looking to become a more data literate hiring candidate, Project 2100 may be the answer you have been searching for.
Under this initiative, a range of courses will be made available to individuals like yourself and as you progress through the different levels of data literacy, you will find your confidence and sense of self-empowerment increasing.
Among the features of Project 2100 are a self-assessment you will take to identify your skill strengths and what direction to pursue, based on the assessment results. You will also get a personalized learning path and recommended programs, based on these results. This is to ensure that you can pursue the learning paths that you want while taking into account your existing skillset and strengths.
And it doesn't just end there. With Project 2100, you can access job recommendations based on your matching skills profile. Our system will match your profile with job opportunities from verified organizations in need of data-literate talents like yourself. This will help you stand apart from the rest in a crowded job market because you will be able to access job opportunities that other potential hires cannot.
What's more, you will also gain access to closed community hackathons, meetups, and webinars and earn a badge and certificate for every certified skill that you acquire.
Empower yourself today by becoming more data literate, to sign up for Project 2100, head to: https://www.thecads.com/project-2100
Over 100 FREE courses are available from our learning partners for all new and existing users of the CADS AI platform.
A variety of data literacy courses covering topics such as Data Storytelling, Python, Time Series Forecasting, Machine Learning, and more are available for FREE on the platform!
Only for a limited time, you get to start learning data science, analytics, and artificial intelligence for FREE!
All you need to do is to create an account on the CADS AI platform. Visit www.thecads.com/rubiqe to get started.