What's a "TS" title & How do you get one?
Bet you've seen them around, especially on linkedin and on business cards, nestled right next to a name. So what are they? We'll we shed some light on what the "Ts" is all about.
What's in it?
firstly, Ts stands for "Teknologis Profesional". It is a malay term that means "Professional Technologist". The TS title is a professional designation that shows you've got the skills and experience to be a top-notch technologist. It's awarded by the Malaysia Board of Technologists (MBOT).
Ts. was first created and awarded in 2008. the year that MBOT was established. The first TS title was awarded to a technologist in the field of electrical engineering.
Is it recognised everywhere?
Since it's still somewhat new-ish, the title is currently only used in Malaysia as it is awarded by the fine folks at MBOT. However, we heard that there are plans to expand the recognition to other countries in the future.
In other countries, there are similar professional designations that are used to show that someone has met the standards in a particular field of technology. For example, in the US, there is the Certified Technologist (CT) designation, which is awarded by the National Institute for Certification in Engineering Technologies (NICET).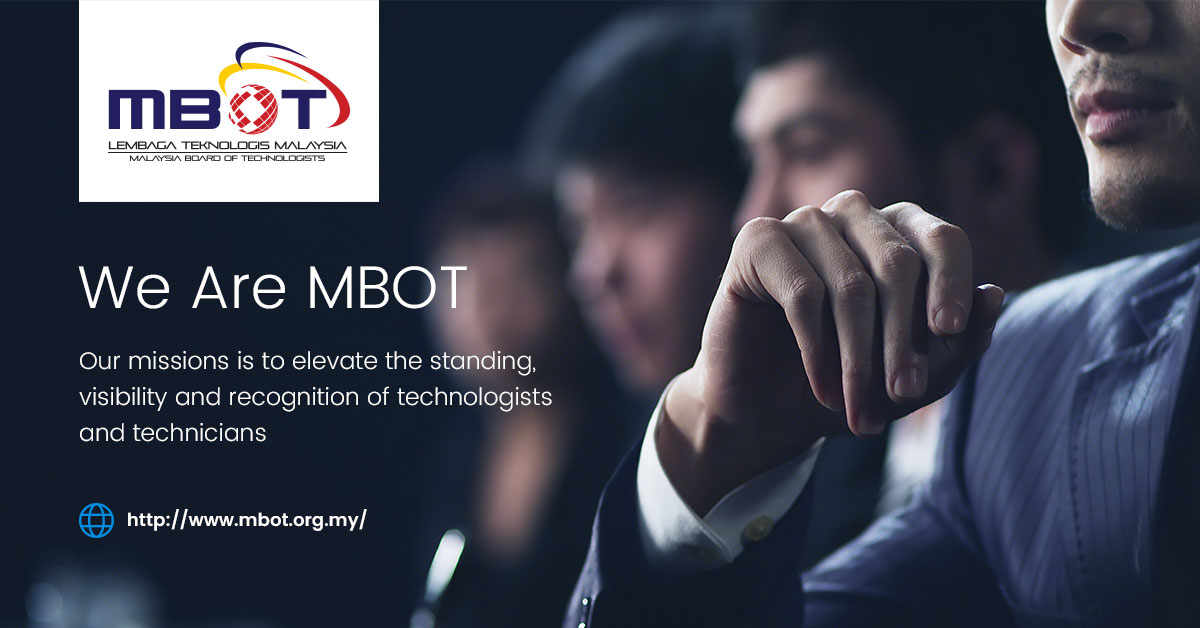 Visit this link to learn more about the Malaysia Board of Technologists (MBOT)
How to get it?
1. Meet these eligibility requirements.
Hold a bachelor's degree or equivalent in a relevant field of technology.
Have at least 3 years of relevant work experience.
Pass the MBOT's Professional Technologist Examination.
2. Apply for the TS title. Once you meet the eligibility requirements, you can apply for the TS title through the MBOT website. The application process includes submitting your application form, your academic transcripts, your work experience verification, and your MBOT examination results.
The MBOT's Professional Technologist Examination is a tough test of your knowledge and skills in your chosen field of technology. The exam is divided into two parts: a written exam and a practical exam.
The written exam covers a wide range of topics, including engineering principles, technical mathematics, and professional ethics.
The practical exam is a hands-on test of your ability to apply your knowledge to real-world problems.
When you pass the MBOT's Professional Technologist Examination, you will be awarded the TS title. The TS title is valid for 5 years, after which you must renew it by completing 30 hours of Continuing Professional Development (CPD) hours.
Here are the steps on how to apply for the TS title:
Go to the MBOT website and click on the "Professional Technologist" tab.
Click on the "Apply for TS Title" link.
Create an account and log in.
Complete the application form and upload the required documents.
Pay the application fee.
Submit your application.
The MBOT will review your application and notify you of the results within 6 months. If your application is approved, you will be awarded the TS title. Read more on the official page: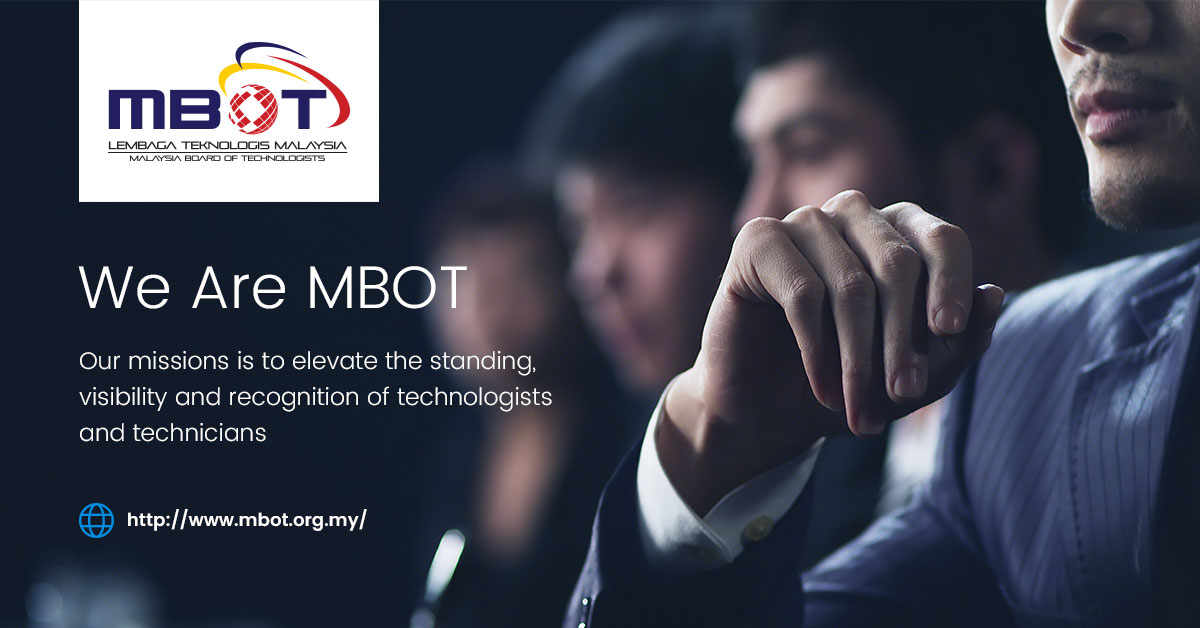 Variations?
Once you have the TS title, you can use the abbreviation "Ts." before your name.
You can also use the abbreviation "P. Tech" and your specialization after your name. For example, if you have the TS title in electrical engineering, you could use the title "Ts. Eng. (Elec.)" or "P. Tech. (Elec.)".
The TS title is a great way to show off your skills and experience to potential employers. It can also help you get promoted or get a raise. Plus, it can give you access to professional development opportunities through the MBOT.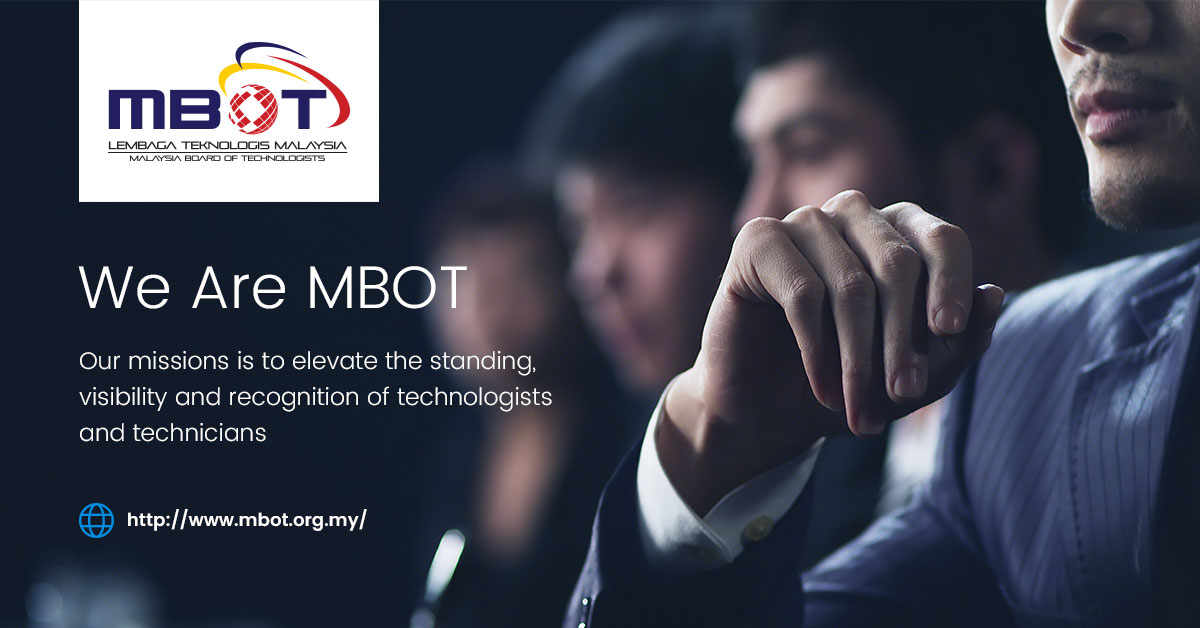 Visit this link to learn more about the Malaysia Board of Technologists (MBOT)
If you're interested in pursuing the TS title, I recommend checking out the MBOT website. They have a lot of information about the title, including the eligibility requirements, the application process, and the benefits of the title.
Do I really need it?
If you're serious about your career in the technology industry, I highly recommend pursuing the TS title. It's a valuable asset that can help you advance your career and achieve your professional goals.
What other technology fields that MBOT certify?
To-date, MBOT has recognized 24 Technology and Technical Fields. These technology fields are not permanent and will dynamically change based on the rapid growth of technology. Each Technology Fields has gone through rigorous verification and requirements study before it was being approved by the Board and recognised as MBOT Technology and Technical Fields.
Here are some great examples of areas we found interesting:
Information and Computing Technology (IT)
Definition
Information and Computing Technology is the field of expertise that involve hardware, software, data, and computer network to create the technology to improve quality of life.
Related key area
1. ICT Strategic Management
2. Information & Data Strategy
3. Information Security Management
4. ICT Project Management
5. ICT Infrastructure Management
6. System Development
7. Software Testing & Quality Assurance
---
Agro-based Technology (AF)
Definition
Agro-based Technology is an application of technology which involves in production, services and postharvest handling related to agriculture.
Related key area
1. Agriculture Ecosystem and Services
Land & water management, Environmental science, Agriculture waste management, Agriculture engineering and mechanization, Smart farming and automation, Agriculture economics, Forestry.

2. Crop science
Crop physiology, Agronomy, Agriculture microbiology, Agriculture biotechnology, Plant breeding, Horticulture, Seed science, Soil science, Plant pathology, Plant protection, Entomology, Plantation and Commodity, Post-harvest handling, Agriculture chemistry

3. Animal science
Veterinary, Aquaculture, Animal husbandry, Apiculture
---
Cyber Security Technology (CS)
Definition
Cyber Security Technology is an applied body of knowledge in the process, practice, design, and technique to protect information, data and networks in preserving the CIA (Confidentiality, Integrity and Availability).
Related key area
1. Information Assurance
2. Network Security
3. Data Security
4. Societal and Organizational Security
---
Food Technology (FT)
Definition
Food Technology is the application of science and technology related to principles and techniques that involve physical, chemical, and microbiological aspects in manufacturing, processing, preservation, packaging, distribution, bioprocess, and safety for safe food production and human consumption
Related key area
1. Food Processing
Food manufacturing, Food processing, Food packaging, Food engineering, Food preservation, Food product development

2. Food Science
Food chemistry & biochemistry, Post-harvest technology

3. Food Quality Assurance
Food analysis, Food quality assurance, Food safety

4. Food Bioprocess
Food microbiology, Enzymology
---
Art Design and Creative Multimedia Technology (AM)
Definition
Art Design and Creative Multimedia Technology involves the process, technique, and application of technology to produce creative output.
Related key area
1. Creative Multimedia
2. Art & Design
3. Entertainment
4. Games Development
---
Health and Medical Technology (HM)
Definition
Health and Medical Technology is involved in the technical development and technical management of Medical Equipment, Medical ICT, and Healthcare Facilities. Management, and Mobile Health Facilities
Related key area
1. Medical Equipment
2. Medical ICT
3. Healthcare Facilities
---
*Visit the MBOT official website for updates.