5 key data skills you need, to stay relevant in the job market.
Ever since the rise of the tech and the internet, business has evolved towards digitization. We've reinvented ways of how we did business and retrained key talent to drive new workflows. The result was a drastic change in how things we're being made, sold, bought and consumed. However, as it turns out, this wasn't the most important consequence of the paradigm shift.
Instead, the most important outcome was a huge increase and demand in the types and quantity of data that accumulated. Data has enabled a revolution that's remaking the economies of the 21st century, and it's successor, Analytics. Remember the old adage "information is key"? Well it holds true now more than ever, and the realization for business leaders that data is the new currency.
But, the big question now is how best to spend all that currency?

Although the answer for each business is different, there's one undeniable truth. That to use data means you need employees with the right skills. Which means  that data skills in particular is mission critical to stay ahead in business in the next century.
To help you stay ahead of the hidden demand in the job market, we've compiled a list of 5 key data skills you need to (at the very least, have a grasp on).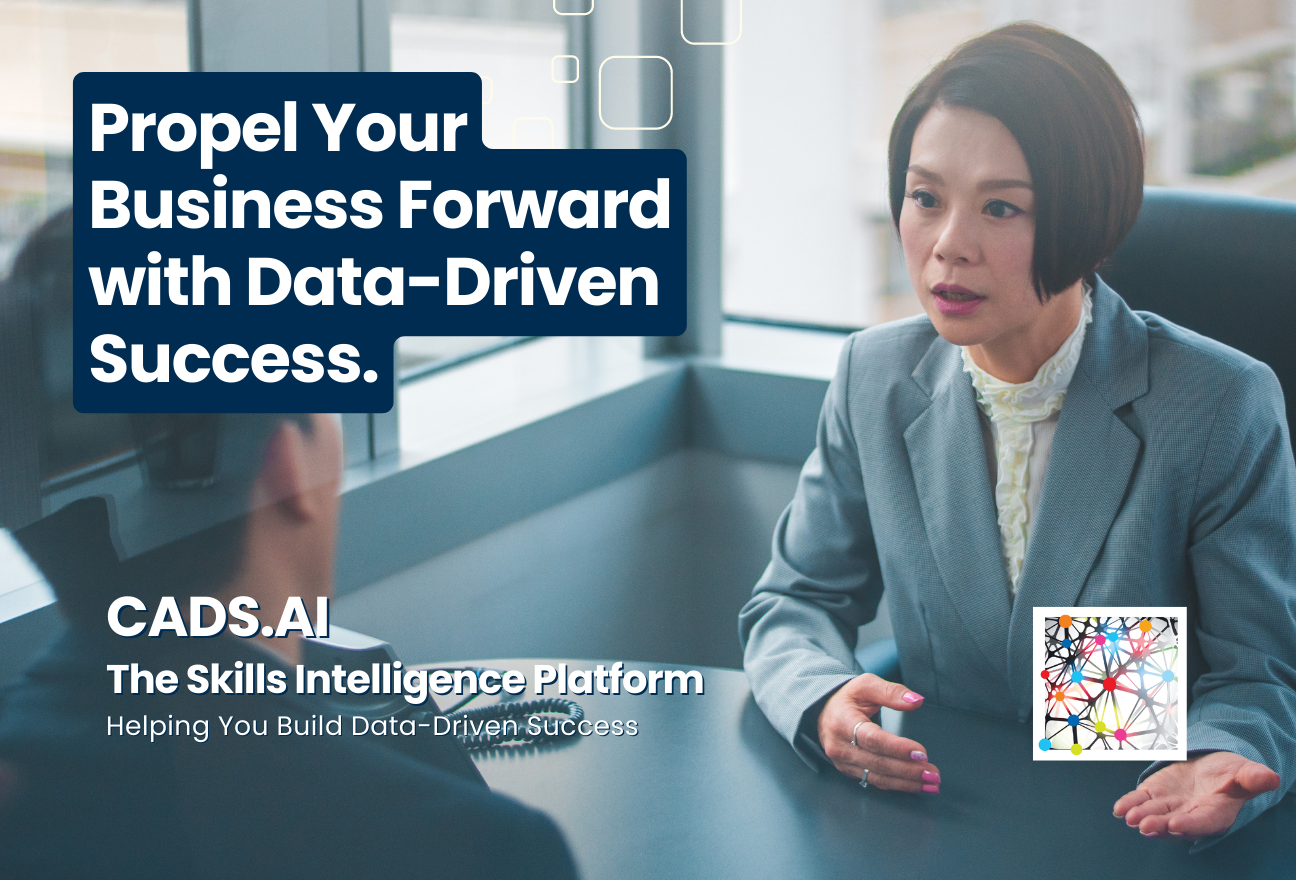 1. Data Extraction & Preparation
Since data has become such a critical commodity for businesses, the most important data skill that workers of all kinds should develop is data extraction and preparation. It's a skill set that allows workers to identify valuable data as they see it in their daily work and to preserve it or enter it into an appropriate database in a usable format. This process is more broadly known as extract, transform, and load (ETL).
To support that process, it's a good idea for workers to get familiar with the following technologies and workflows:
Microsoft Excel – including entering data, categorizing it, and exporting it to comma-separated value (CSV) files for use in other data applications
SQL Server – understanding common SQL query structures and how to use them
Scripting Languages – to make their skills broadly applicable, an understanding of common scripting languages like Python, Perl, and Bash is desirable
2. Trend Identification
Within most businesses, high-level data analysis is typically left to data scientists or specialists with at least a master of business analytics under their belt. That doesn't mean, however, that rank-and-file employees can't do valuable work with business data on their own. That's why the next must-have data skill every worker should possess is the ability to carry out basic trend identification with a given data set.
Here again, tools like Microsoft Excel and SQL Server are key. Excel, for example, has a good mix of trend analysis tools built right in, which make an excellent place for workers to start learning. This is especially true because the software caters to a wide business audience, from beginners to experts. That means even a novice user can take courses to learn trend analysis in Excel, and it's a tool that remains useful even at higher levels.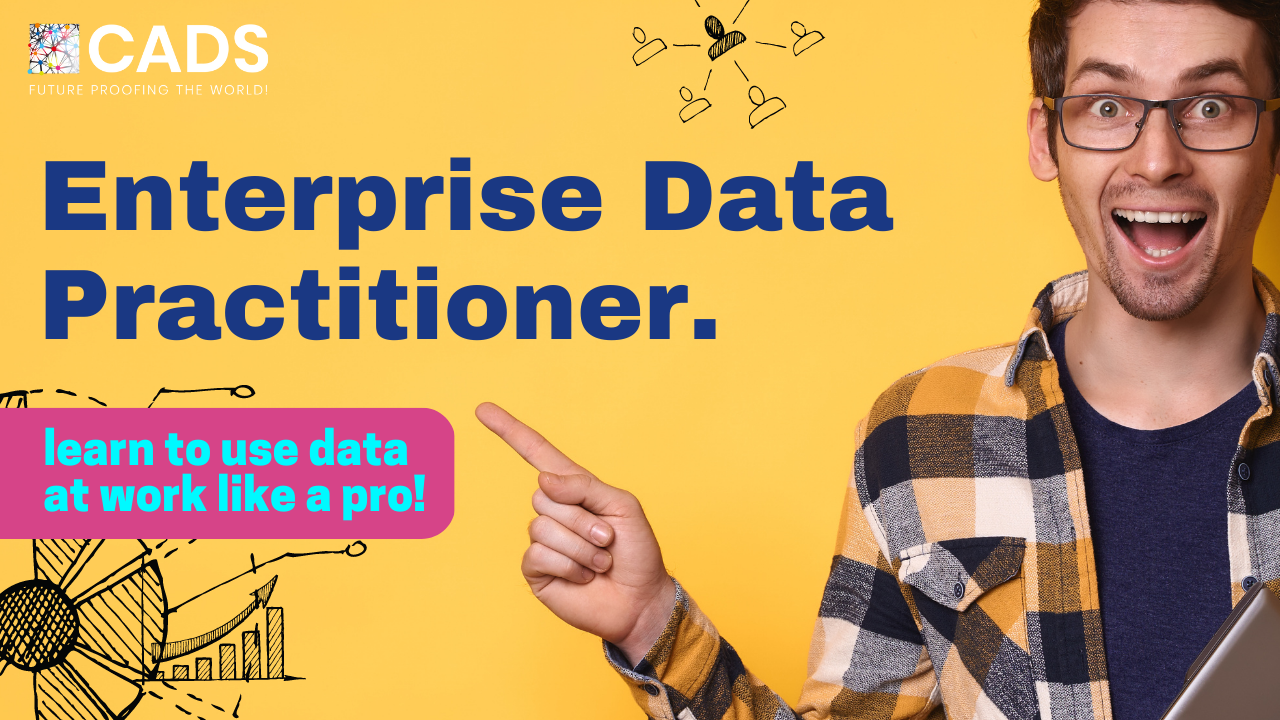 Enterprise Data Practitioner Online Course
A perfect introduction to anyone on any level. Get certified as a data practitioner and boost your career.
Learn More
3. Data Visualization
Part of the reason that data has become so valuable to businesses is the fact that it can be used to inform decision making that drives bottom-line results. The biggest hurdle most organizations face when trying to embrace data-driven decision making is finding ways to present the data and its conclusions in a digestible format that executives can put to real-world use. That makes skills in data visualization among the most valuable data skills that today's workers can have.
The good news is that there are a variety of common data visualization tools and platforms that the majority of businesses use, so workers can learn them in advance of seeking a position. In fact, since they all rely on common methods, learning some of the common tools can build the skills most employers will want. Among the most widely used ones are:

Common Tools:
Tableau
By far, the most common data visualization tool in use is Tableau. It is a complete, user-friendly end-to-end data visualization platform that requires no programming or technical skills to operate. There's even a public version available which makes for a handy way to learn how the system works with no subscription fees.
2. Infogram
Offers drag-and-drop data visualization tools that allow for the creation of reports, data maps, infographics, and more. Also exports to multiple formats for easy display and use with other data systems.
website: https://infogram.com/
3. Google Charts
Like other Google products, Google Charts offers a free suite of data visualization tools that powers many of the live data charts online today. It's a robust and flexible platform that makes a great starting point for workers to learn data visualization techniques.
---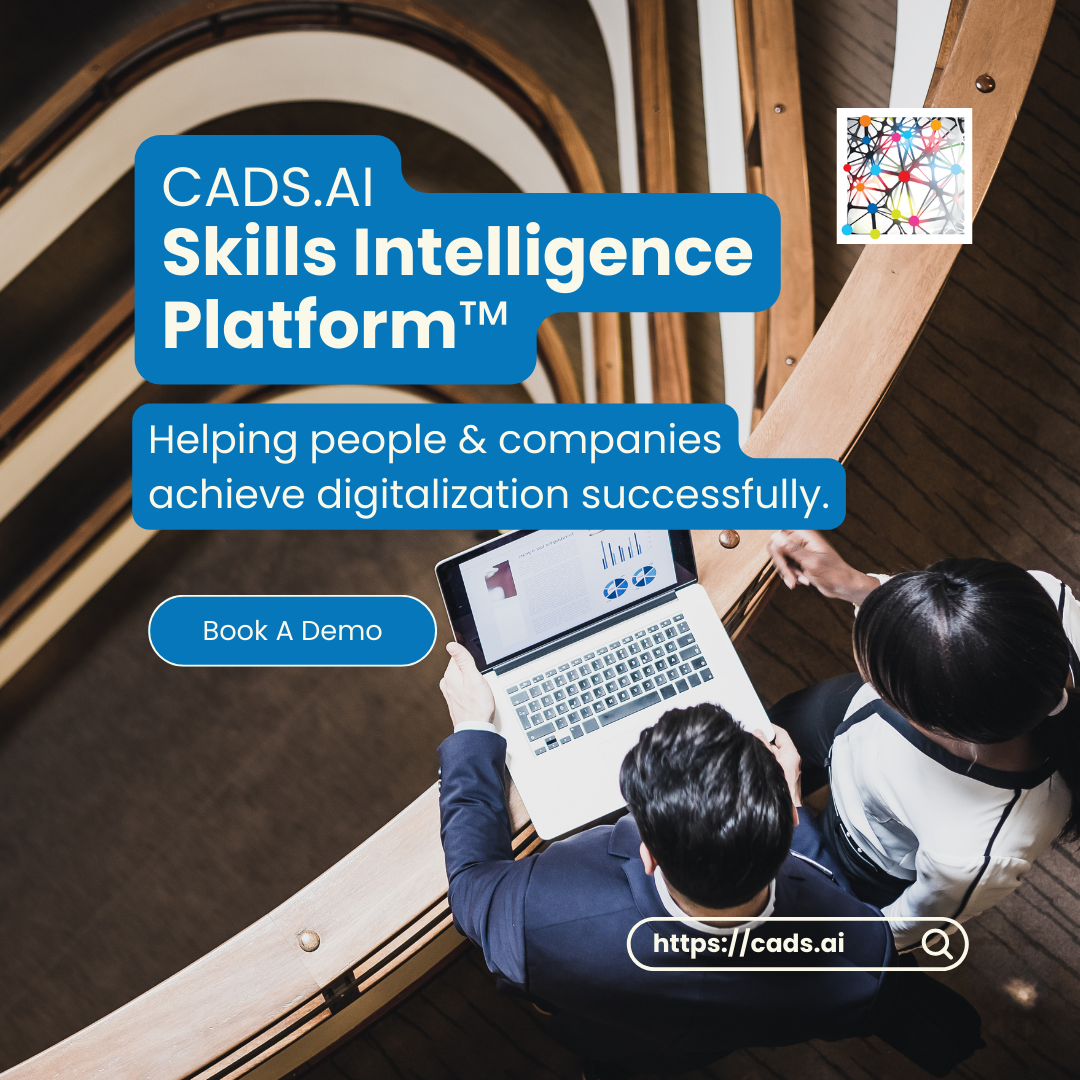 CADS.AI - Skills Intelligence Platform
Built to help Individuals, Teams or Companies to achieve success in digital transformation. Enhance your career growth or Increase operational efficiency in HR, L&D, Operations, Digital Culture and more.
Learn More
4. Website Analytics
One of the reasons businesses have access to so much more data today than ever before is the sharp increase in the number of business websites online today. At first, only tech-focused firms had websites. Today, it's hard to find a business of any kind without one. They generate all kinds of useful business data every time a customer or potential customer visits them, and that means workers with website analytics skills are always in demand.
This is an especially useful skill set because it overlaps with several key business disciplines, including sales, marketing, and business intelligence. Workers who have a solid understanding of web analytics terms and techniques can find work in every industry and often find they have an easier path to advancement once hired. That's why what was once just a necessary skill for those looking to start a tech career is now one of the must-have skills for all 21st-century workers.
5. Data Security
If data is, in fact, the new currency of the business world, it would stand to reason that they're going to have to go to great lengths to safeguard that data like they would a vault full of gold or silver. That analogy, though, doesn't even go far enough. That's because a business that loses data, or has it stolen by a malicious third-party, won't just be harmed by the loss of the data itself. They also face the risk of liability for any harm that comes to customers as a result of a security incident.
At last count, the average cost of a data breach for a company in the US stands at $8.19 million. Facing such an expensive risk, businesses now expect all employees to be good stewards of business data, and to know how to safeguard it and spot potential trouble when it happens. That means building solid skills in data security is invaluable for jobseekers and career builders today. It's also an area where businesses are spending quite a bit on retraining existing workers, so individuals who come to the table with strong data security skills will be positioned quite well compared to their peers.
Right now, it would be easy to see a list of skills like the ones above and conclude that building them is a tough task for the average person. After all, they touch upon some complex and high-level concepts. The truth is, though, that building a solid skill set in the areas above need not be all that hard. It's not necessary to become an expert in any one of them. Instead, it's a better approach to build a broad understanding of the topics in general, and get some practical experience in them individually.
Those basic skills can open plenty of doors and serve as a jumping-off point into more specific skill-building as each new job demands. What's certain, though, is that they make up the core data skills that will soon be expected of almost every worker in the 21st century, so now's the perfect time to get a head start on developing them.
Add Vital Data Skills To Your Arsenal and Get Valued In Your Career.
CADS.AI - Helps Individuals & Organizations Succeed in the Digital World
Learn How