Only data literate talents can operate in a Data Driven Organization.
When I say most jobs require you to be literate with data…

Take a look at the responsibilities (non-exhaustive) of 5 jobs today.

Light blue activities require the roles to collect, cleaning, work with data and integrate data sources.

Blue activities require the role to analyze quantitative and qualitative data into insights to make data-informed decisions.

Dark blue activities require the roles to automate workflows and processes so you don't have to slog through manual labor and be more productive in multiples.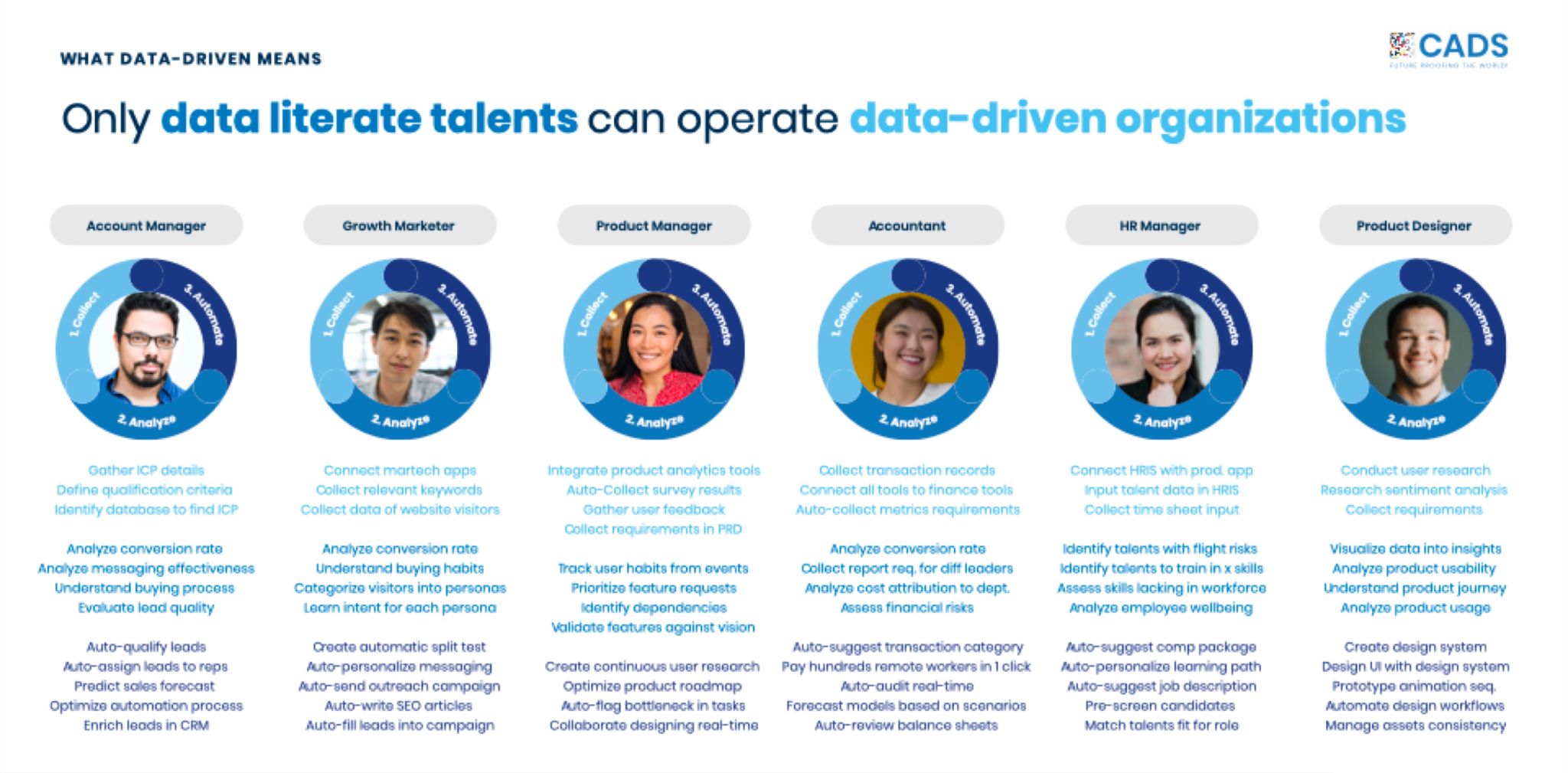 If you can't clean your data and give an inaccurate report…

If you can't see and think in data…

If you can't visualize patterns to make sense of insights…

If you can't use data analysis to rally your teams and stakeholders…

If you can't make your point with data but only with your opinions…

You are making yourself irrelevant. 😰

Data literacy is for everyone, not only data scientists.

You are not trying to become data scientists - you're trying to become a data citizen.

Knowledge workers MUST have data literacy to stay relevant in the 2020's onwards.

All tech companies use data - and only data literate workforce can operate data-driven organizations. 🤯🤯🤯

---
#dataliteracy #datadrivenorganization #cadsai #dataanalytics #digital #jobsecurity