A Nation Building Initiative
PROJECT 2100: Futureproofing the world, one nation at a time.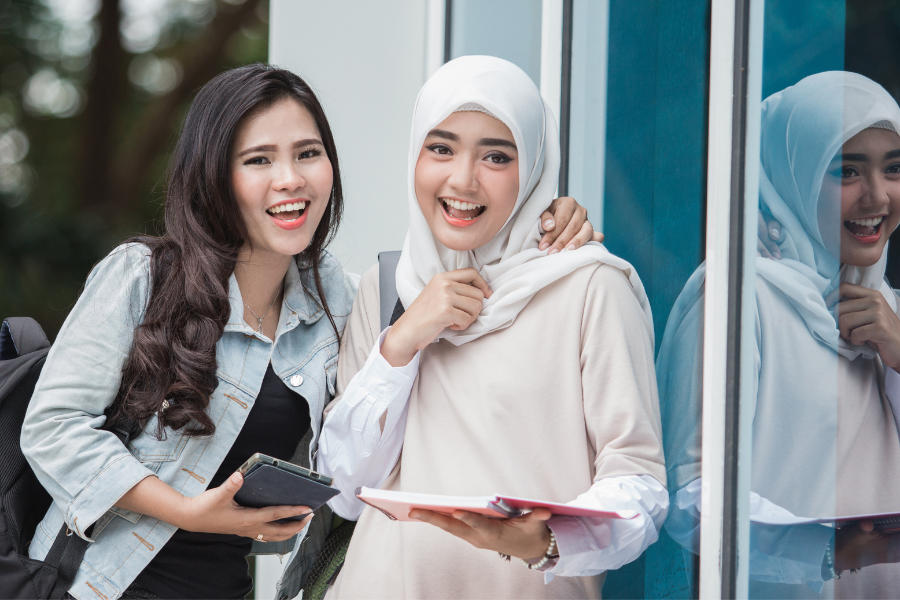 We are future proofing our youths towards a more robust digital economy.
Ranked third in the world population, sixth in GDP, and fourth in trade value, ASEAN is a key global economy but not yet a key digital economy.
ASEAN's digital economy is currently 7% of GDP vs 16% in China, 27% in EU-5, and 35% in the US.
For ASEAN to compete with other major economies, digital integration is critical to harness the digital economy to power and accelerates intra-regional trade and growth.
This could stimulate a GDP uplift of US$1 trillion by 2025.
However, with the recent pandemic leaving a great impact on the employment of our youths, digital integration is hugely affected.
This is why PROJECT 2100 is here.
PROJECT 2100 is an initiative to create an ASEAN ecosystem of talents and communities to help with job losses and call upon the younger generation to challenge upskill and future-ready in ASEAN.
This initiative is possible through partnerships with government bodies, universities, enterprises, fund providers, and online learning platforms.
It aims to help upskill the ASEAN youths with relevant digitization skills essential in today's world.
Pledge to PROJECT 2100 and join us in our mission to futureproof our youths in ASEAN.
Supported by
Pledge benefits
For Individuals
Equip yourself with data literacy skills, resources, and matching opportunities in Data, Analytics and AI through CADS AI.
For Organizations
Gain access to matching talents with Data, Analytics and AI skills within a single CADS AI.
For Sponsors
Join our mission to make a difference to grow and empower our youths and provide opportunities for them to upskill and reskill.
For Partners
Collaborate to join hands to make this mission happen by providing access to education for our youths in ASEAN.

Recognize
Recognize the mission to futureproof our youths with PROJECT 2100
Onboard
Start by upskilling self or internal talents
Support roles transition
Plan and strategize to incorporate more data-driven initiatives to drive business innovation
Accelerate the Mission
Provide jobs (full-time, contract or part-time) to amateur data professionals
Sponsor reskilling & upskilling program to local talents (optional)

Why Participate in this project?
Equip self with data literacy skills, resources and opportunities in Data, Analytics and AI
Support and create a value chain for the skill development for the youths in ASEAN
Provide financial assistance or sponsorship programs for upskilling of existing talents in the workforce
Identify key business initiatives which can provide job opportunities to talents with in-demand skills
Strategically align your business strategy by embracing data-driven culture to accelerate business growth
Develop case studies to further improve and enhance the quality of talents specializing in this field

Data Literacy Skills Assessment
Verify your data literacy skills with industry-standard assessments in line with what employers want. Get yourself recognized with skills certificates.
Smart Skills Assessment
Employers want to know if you're a good fit for the role. Find out how well your character traits match employer requirements with the Smart Skill assessment and land the job you want.
Personalized Learning
Verify existing Data Literacy skills of your workforce and get your employees' skills recognized with skills certificates.
Assess data literacy skills within the workforce with over 3,000 questions covering 32 skills of Data, Analytics and AI
Gain insights on current in-demand skills across industries
Get certified with skills certification
Career Development
Find data-related job opportunities from verified companies. Get automatically matched with jobs and projects based on the data literacy skills required by employers.
Data-Driven Maturity and Alignment
Prioritize your investment and align the workforce.
Understand the bird's eye view of where the company is stuck while transitioning to become a digital business and gain clarity of the exact interventions required to close the gap with the workforce.
Talent Management
Manage the data literacy workforce to meet both current and future skill requirements of digital business. Verify the data literacy skills of the workforce and understand the existing skills gap to close departments and individuals.
Talent Mobility
Post job and project opportunities. Automatically get matched with verified internal and external talents based on the required skills.
*By signing up on CADS.ai platform, you agree to pledge to CADS Project 2100 initiative to futureproof talent and workforce in ASEAN. Terms & Conditions Apply.
Contact us at engage@thecads.com to enquire more information about the pledge, sponsorship, partnership or CADS.ai platform.
Partner Testimonials Page: https://blog.cads.ai/testimonials-from-project-2100-partners/

Realted Articles: