Case Study: Building A Data Literacy Culture in Fund Management.
Staying Ahead Through Proactive Cultural Change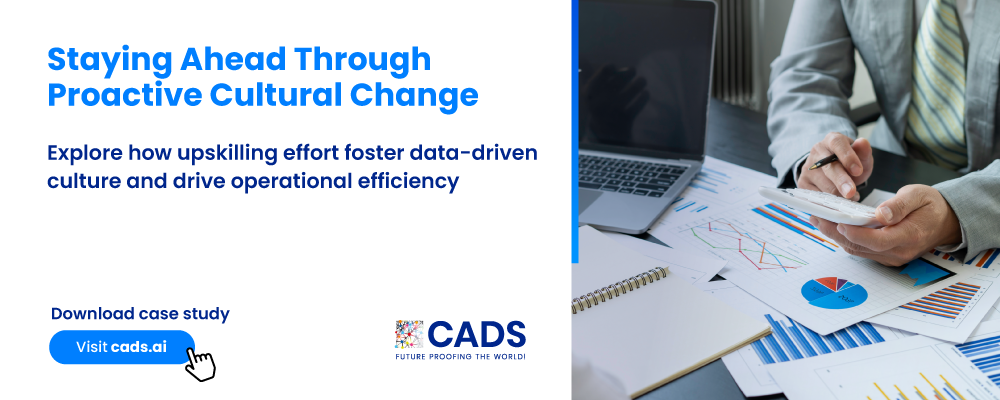 How Upskilling Efforts Foster Risk Management Culture, Drive Operational Efficiency
One of Malaysia's largest fund management companies has identified data analytics as one of its core pillars in strategic business planning.
Based on CADS Data Driven Organization Framework, a data literacy development initiative aimed to grow data-savvy employees across the organization.
Regardless of their role or business focus, the initiative provided employees with technical training and #career progression opportunities in #datascience and analytics.
Upon completion of the development program, over 300 staff are equipped with #data skills to drive operational efficiency in their day-to-day work.
As we advance, the company is confident that data analytics will continue to be a key driver of #business growth and profitability.

Download case study →
"Technology is rapidly changing the way we do business today and in the future, and it is important that our employees are kept abreast of new development"
— Senior Executive, Fortune 500 Company
If you are keen to explore how CADS AI Skills Intelligence Platform™ can help in maximizing your Return on Digital Investment (RODI), book a demo with our consultants.