Case Study: Data Transformation Strategy in Banking
Reignite banking with a resilient data culture.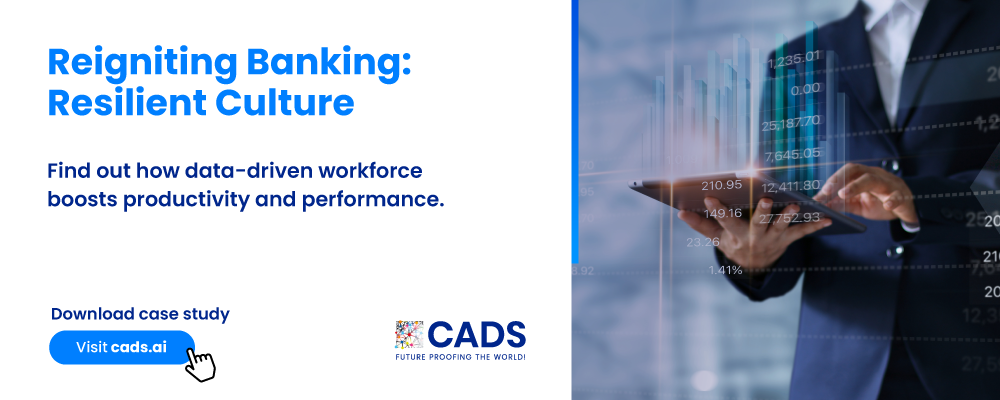 How resilient culture drives productivity and motivated workforce
In the interest of expanding its client base, increasing the client service expectations, and managing the risk they are exposed to, the Chief Risk Officer (CRO) of a notable Malaysian financial institution understood that it needed a well-designed Data Transformation Strategy to deliver value right from the start.
Download case study →
"Technology is rapidly changing the way we do business today and in the future, and it is important that our employees are kept abreast of new development"
— Senior Executive, Fortune 500 Company
If you are keen to explore how CADS AI Skills Intelligence Platform™ can help in maximizing your Return on Digital Investment (RODI), book a demo with our consultants.