Case Study: Driving digital-first Mindset in Leadership.
An Industry Case Study: Banking on Leadership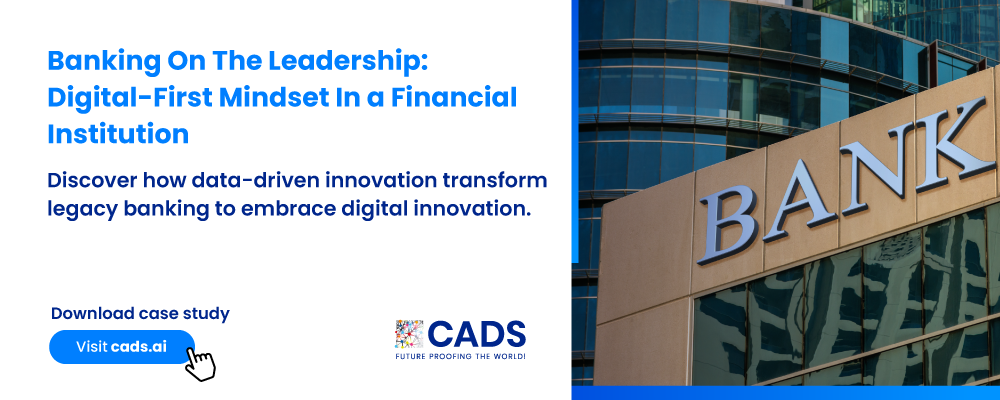 Banking on the leaders to bring a digital mindset to a financial institution
A leading bank in ASEAN wants to look beyond what digital banking has to offer, and they want to embrace the culture of transformation to stay ahead of this fast-paced environment.
This mammoth sized organization had a workforce of 43,000 people and wanted to drive sustainable digital transformation by future proofing its workforce and create an organizational shift towards digitalization.
"Technology is rapidly changing the way we do business today and in the future, and it is important that our employees are kept abreast of new development"
try out our free business evaluation tool.
Data-Driven Organization framework powered by CADS.AI
see what it does
If you are keen to explore how CADS AI Skills Intelligence Platform™ can help in maximizing your Return on Digital Investment (RODI), book a demo with our consultants.
---