Case Study: Data literacy saves water utility?
Seizing State's Water-Efficiency Opportunity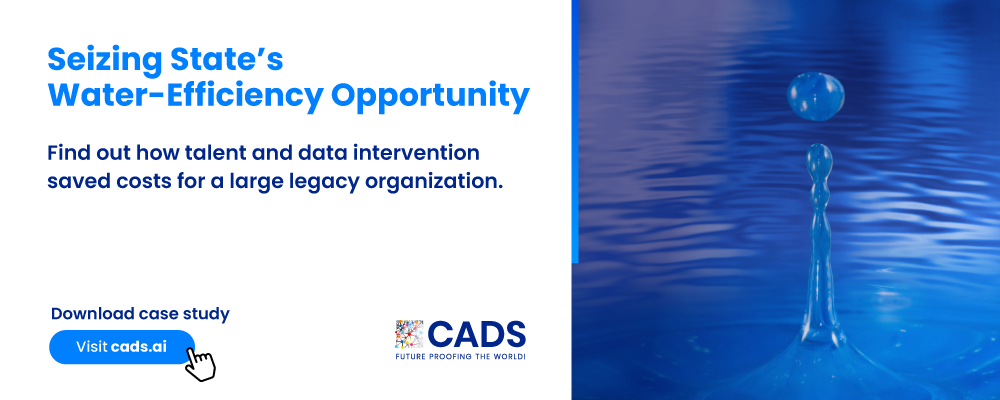 How Talent And Data Intervention Saved Cost For A Large Legacy Organization
A state-owned water utility organization with 1,300 workforces managing over 80 projects on various state-wide locations is in need to optimize its operations.
A large workforce or remote locations shouldn't be a challenge to drive its efficiency.
By ensuring that the workforce is trained with data literacy, the organization has transform their workforce to embrace data analytics in their daily routine work.
The effort effectively improve operational excellence and resulted in various cost-saving initiatives and improvements in productivity.
Download case study →
"Technology is rapidly changing the way we do business today and in the future, and it is important that our employees are kept abreast of new development"
— Senior Executive, Fortune 500 Company
If you are keen to explore how CADS AI Skills Intelligence Platform™ can help in maximizing your Return on Digital Investment (RODI), book a demo with our consultants.